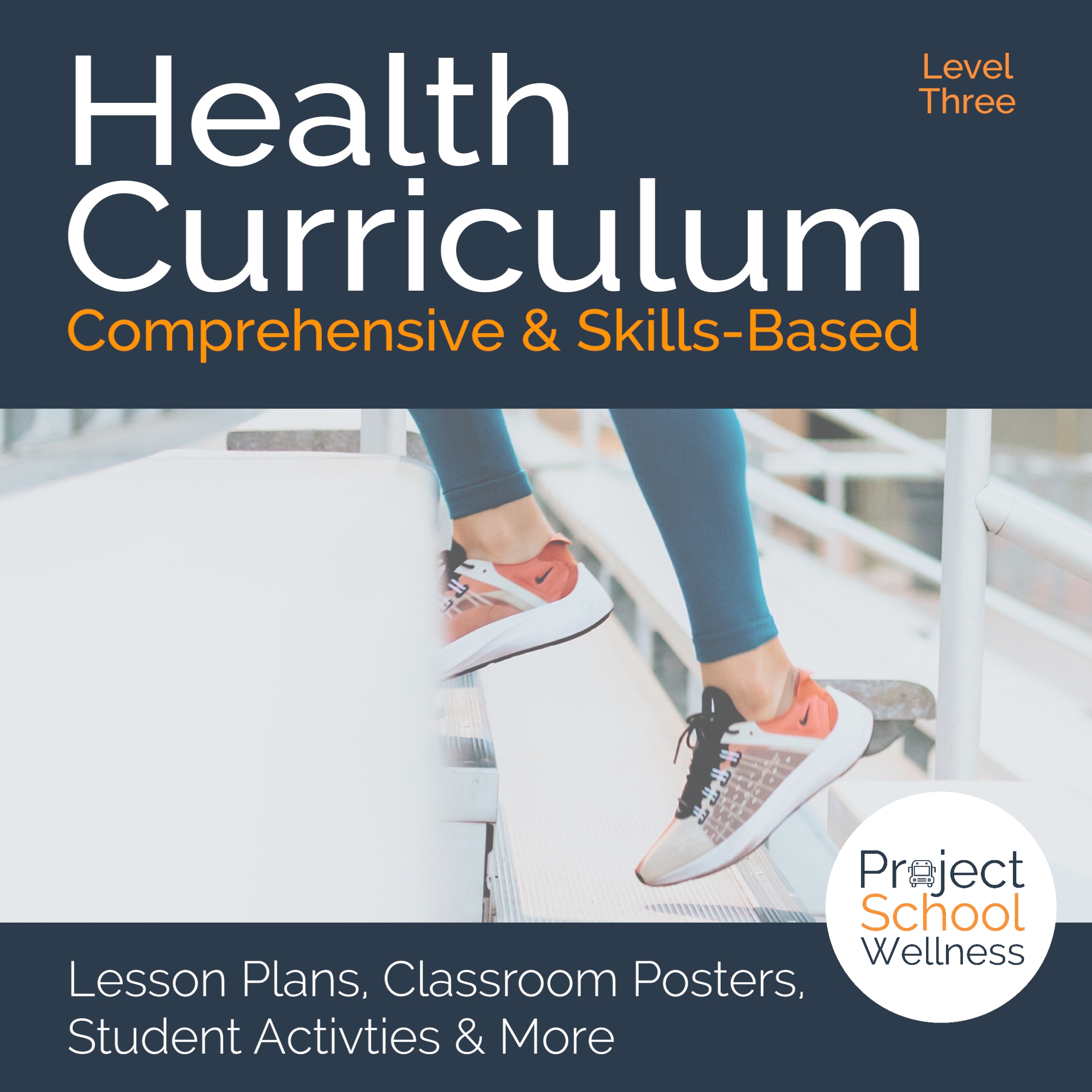 Comprehensive & Skills-Based Health Curriculum
A comprehensive and skills-based health curriculum. Teach students how to create a healthy life with this comprehensive resource. Level Three of our complete middle school health program with 30+ teaching plans requiring no extra planning and minimal prep.
33+ full lesson plans - - literally no extra planning needed - - just print and go!
A teaching instruction video and written instruction for every single lesson.
Teaching PowerPoints for each lesson.
Grading rubrics for quick and meaningful assessments.
An answer key with teaching examples for every lesson.
Many of our best selling items are included.
Free updates for life! Yes, with this one-time purchase you have access to any updates or add ons to this curriculum (the price will rise as new lessons are added).
This level has ten modules with 3-5 lessons within each section.
Modules focus on one of the eight dimensions of health: physical, emotional & mental, social, spiritual, financial, occupational, environmental, and intellectual.
Your purchase comes with the following add-on resources:

Comprehensive Sex Ed unit plans - 14 lessons
Fitness Unit - Six lessons
A variety of Classroom Poster
This curriculum was created for 6th, 7th, and 8th-grade students. Depending on your students, lessons can be adapted to accommodate 5th through 9th-grade students.
This curriculum can be used in a number of ways.

Be an add-on to a physical education course by teaching health two or three days a month
Used as the sole curriculum for a middle school health course
Serve as Advisory or Homeroom curriculum
Used by school counselors as part of a comprehensive school counseling program
Or any other way you'd like to adapt it!
Need lesson plans for your next class?
We've got you covered! Download FREE Intro to Health unit plans.