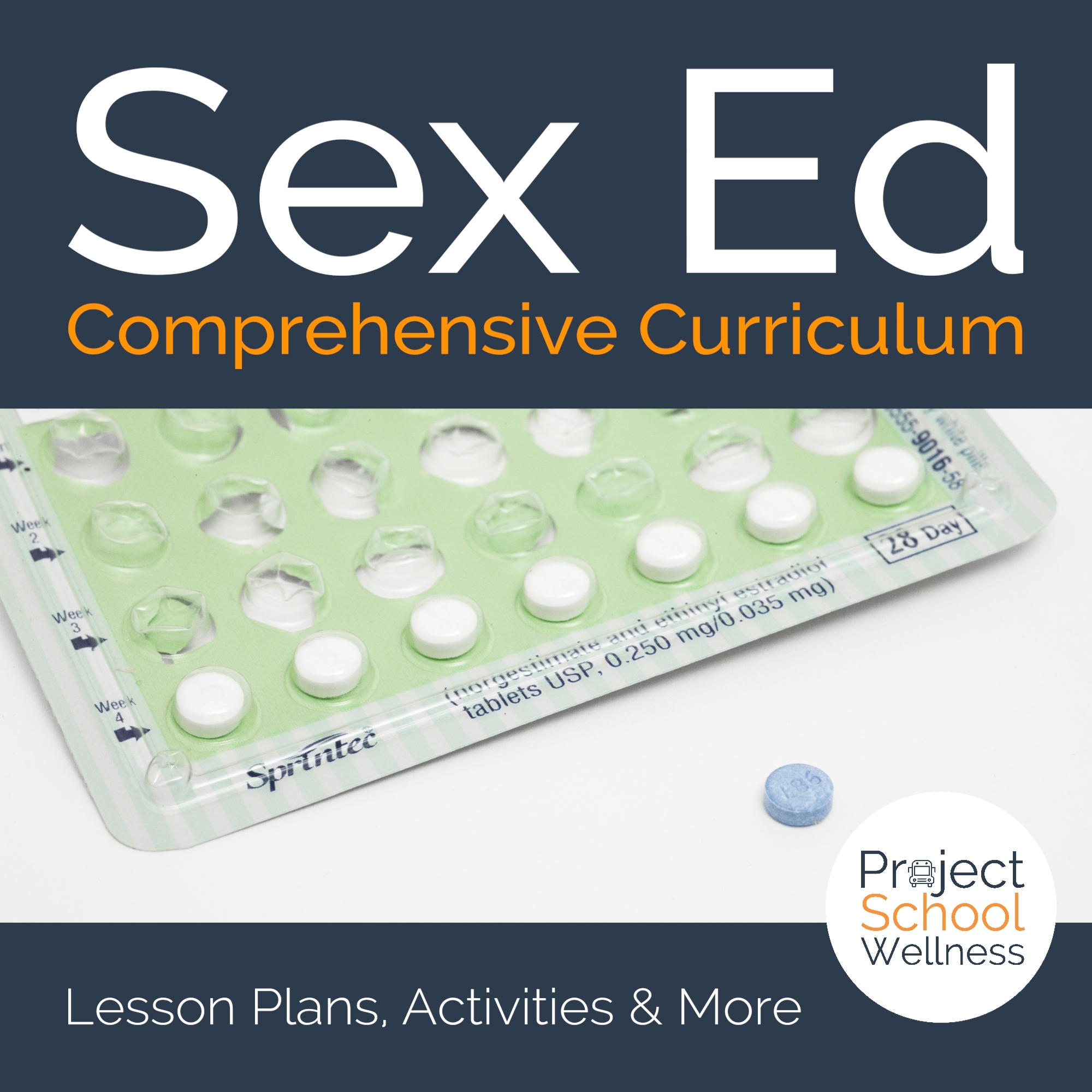 Help students make healthy decisions about sex and relationships throughout their lives with this comprehensive sex ed teaching bundle.
14 Lessons
Topics Include: Consent, Contraceptives, Decision Making, Healthy Relationships, Puberty, and more
Lesson 1: Why Sex Ed Matters!
Lesson 2: Introduction to Sex Ed
Lesson 3: Puberty & How Bodies Change - - with Puberty Learning Station activity
Lesson 4: Hygiene Checklist
Lesson 5: Sexually Transmitted Diseases
Lesson 6: The Reproductive System - - with Bingo! review game
Lesson 7: How Pregnancy Works!
Lesson 8: Contraceptives & How to Prevent Pregnancy - - with Four-in-a-Row review game
Lesson 9: Understanding Abstinence
Lesson 10: Consent & Safety
Lesson 11: Types of Touch
Lesson 12: Building Healthy Relationships - - with mini poster activity
Lesson 13: Love or Just a Crush
Lesson 14: Decision Making - - with mini poster activity
Detailed teaching guide with answer key and grading rubric
Teaching PowerPoint
Instruction videos outlining the entire lesson and providing additional teaching insight
Ready-to-Teach - This resource comes with everything you need to teach an engaging lesson: teaching guide, teaching PowerPoint, answer key, grading rubric, discussion protocol, exit task, and more
Empower students to thrive - This resource teaches student vital knowledge and skills they need to take ownership of their well-being.
Standard Aligned - This resource was designed in connection to the National Health Education Standards.
FREE updates for life - Get access to this product and any future updates with your one-time purchase.
Need lesson plans for your next class?
We've got you covered! Download FREE Intro to Health unit plans.