10 Tech Tools to Use in a Health Classroom
Discover 10 websites and apps that will enhance the learning experience
Tech in a Health Classroom
If there's one positive to the 2019-2020 school year, it's that it pushed many of us (myself included) to use technology in our classrooms. I don't know about you, but I have wanted to play around with some different technology for a while but just hadn't made the commitment. But when a global pandemic hits, you rise to the occasion and do what you have to do.
I know there have been a ton of growing pains. And there are still sooooo many benefits to in-person interaction, and using good ole paper and pencil can be enriching. But hopefully, we've all gained a bit of confidence when it comes to tech and are maybe even looking for ways to continue using it in our classrooms.
To help bring more tech into your classroom, I've done an app + website roundup of different technology resources that work well in a health classroom. Let's explore the list!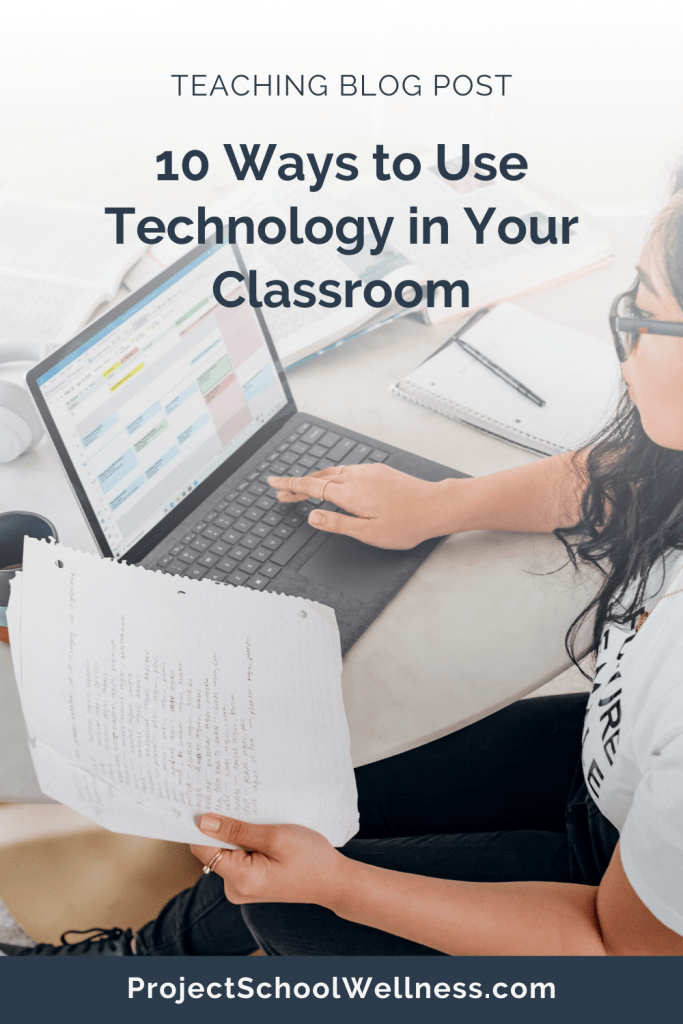 Download the Free Intro to Health Bundle
These ten ideas are just the tip of the iceberg. When it comes to using technology in the classroom, the options are endless. One on hand, that's super exciting. But on the other, it can feel incredibly overwhelming. So my suggestion is to just start with one or two apps/websites. Then as you and your students gain confidence, add more resources to your teaching toolbox.
Free Intro to Health Unit Plans
We've got you covered! Get instant access to five free health lesson plans for in-person or digital instruction.
A middle school health teacher turned curriculum developer (and #WAHM). I'm on a mission to share the easiest-to-teach, most impactful health lesson plans on the Internet. Because your time and energy is better spent on teaching and connecting, not on planning and prep.