Three things every student needs to do when discussing
Tips for Awesome Classroom Discussion
Have you ever given students a thoughtful prompt to discuss? You know, one that's perfectly connected to the lesson and is gonna be a great way to get students thinking deeply. You put it up on the screen and then ask students to discuss with a classmate.
Ready to hear bright minds in action you wander around the room. But when you start listening to the conversation it is a one-sided, single word interaction. Or more likely, it's just turned into social time.
Ah....
I've been here more times than I can count. Until finally I'd had enough and knew something in my instruction had to change. It was clear I wasn't coaching students enough or giving them the tools they needed to have awesome discussions.
Since this realization, I've been on a mission to avoid this scenario in the future. Because not having peer discussion isn't really an option (read more on that in last week's post).
Before teaching students how to have a great discussion, they need to understand why peer discussion is so valuable.
So before we even start discussing, I highlight a few reasons why we have a discussion (explore reasons here). At the start of the year, I go over these reasons in detail. But as we spend more time together, going over the why becomes a 30-second refresher before discussions.
Only after students understand why, can we start to talk about how.
Three Steps To Having An Awesome Discussion
After students understand the why of discussion, I teach three simple steps:
1) Write out your thinking before actually talking
Sharing your thinking on the fly can be daunting. So I like to give students a minute or so to mull over the question and write down their thinking before asking them to actually talk.
2) Listen with an open mind and the intent to learn
A core purpose of discussion is to learn from other people's thinking. This can only happen if we go into a conversation with a willingness to learn. To do this, students need to keep an open mind and a belief that they can always learn something new.
3) Don't worry about not knowing everything
Too often I see students freeze when it's their turn to talk. Maybe they have stage fright or they don't fully understand the topic so they're worried about being embarrassed. These are totally legit concerns. But giving into these fears greatly limits a student's learning.
So I'm constantly reminding students that I don't expect them to know everything and that we are all learning together. I also make sure they know that the whole point is that you're not supposed to know everything. We don't have discussions to just showcase what we already know, we talk so we can work through difficult concepts, expand our learning, and gain new insight.
Remember, it's a work in progress
Before you start thinking I've got discussion down pat, let me give you a little reality check. Ha. I wish I could say that my students are always epic at discussing. But that would be a lie. Most days they still need a refresher of the why and a few reminders of how to have a great discussion.
Now as time goes on, the coaching is more like reminding and it only takes a quick cue to get back on track. But our discussion is always a work in progress. And there's no shame in that.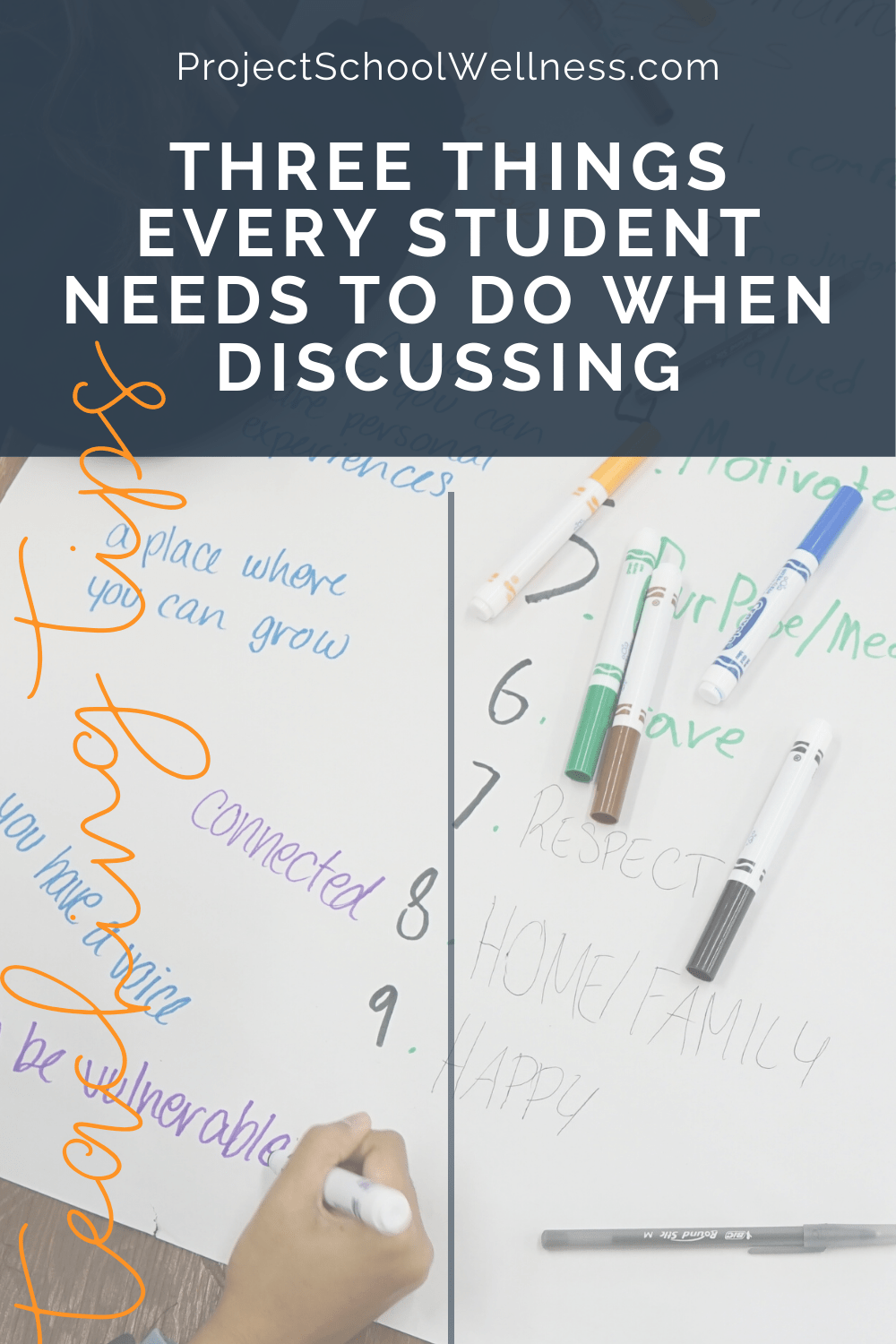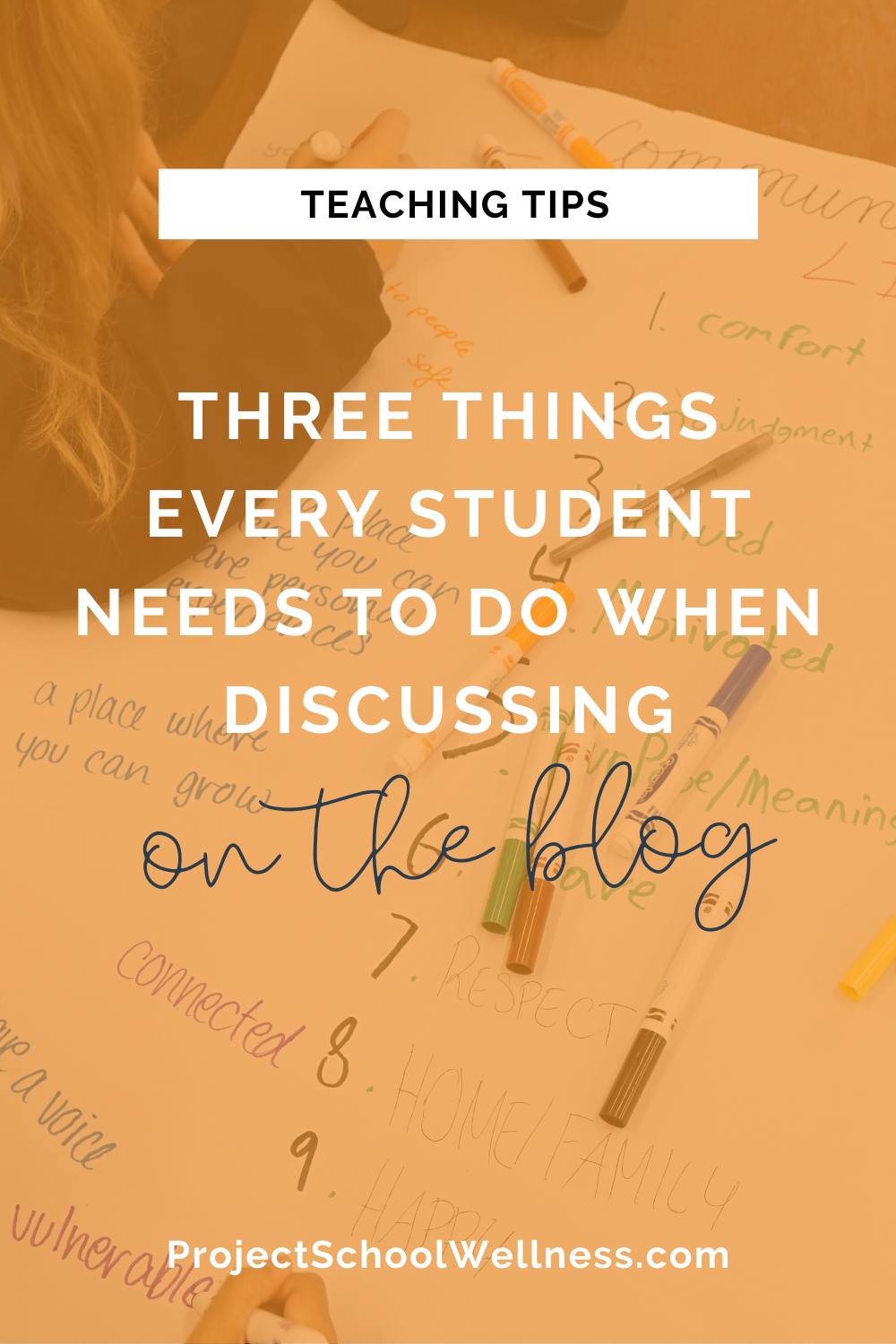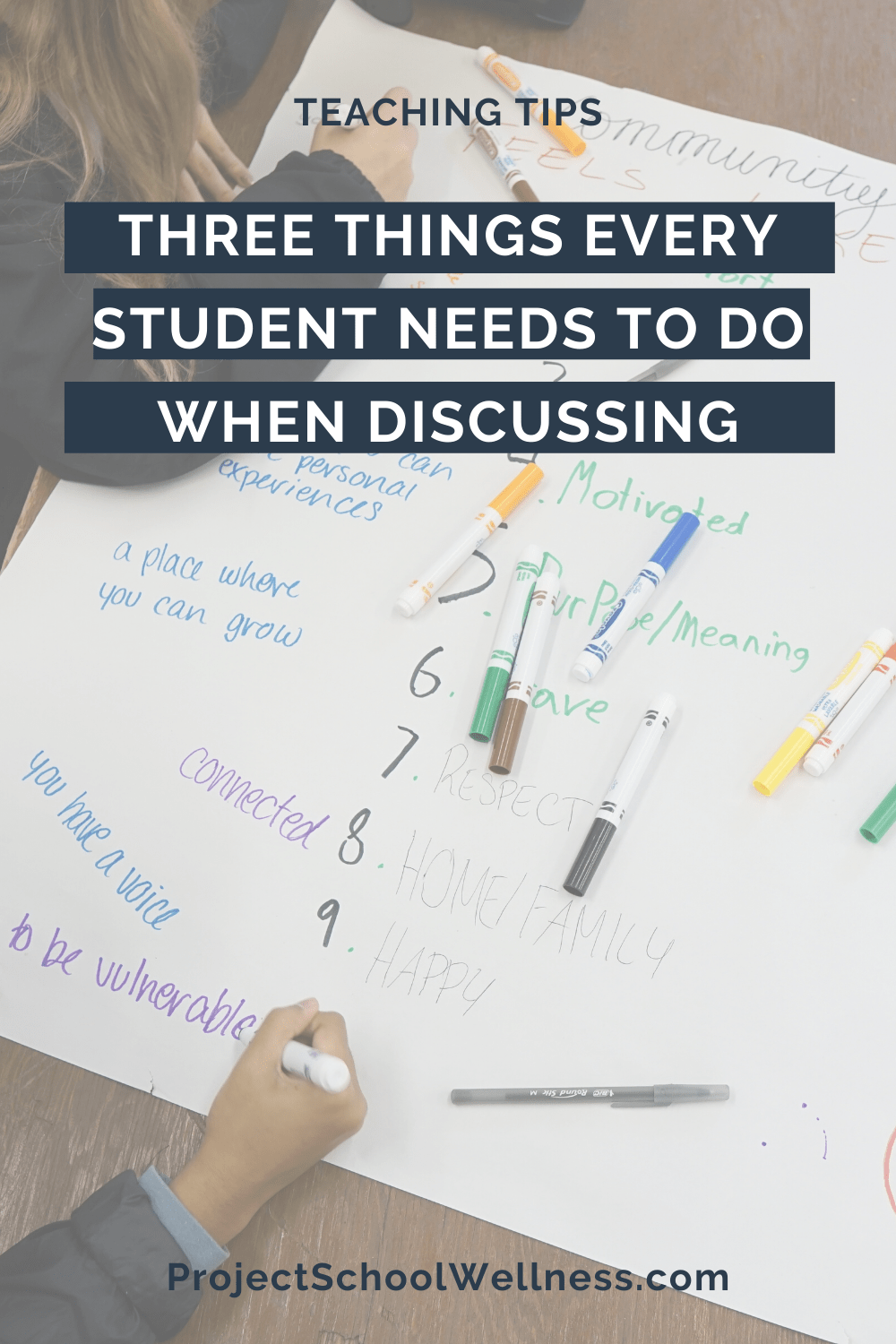 Free Intro to Health Unit Plans
We've got you covered! Get instant access to five free health lesson plans for in-person or digital instruction.
A middle school health teacher turned curriculum developer (and #WAHM). I'm on a mission to share the easiest-to-teach, most impactful health lesson plans on the Internet. Because your time and energy is better spent on teaching and connecting, not on planning and prep.