Shape Convention 2020
Give-A-Way
We're Giving-a-Way TWO Entries for the 2020 Shape Convention
Join us in Salt Lake City for the 2020 Shape Convention!
That's right, we're funding the registration fees (up to $530) for TWO Health and Physical Education teachers for the 2020 Shape Convention.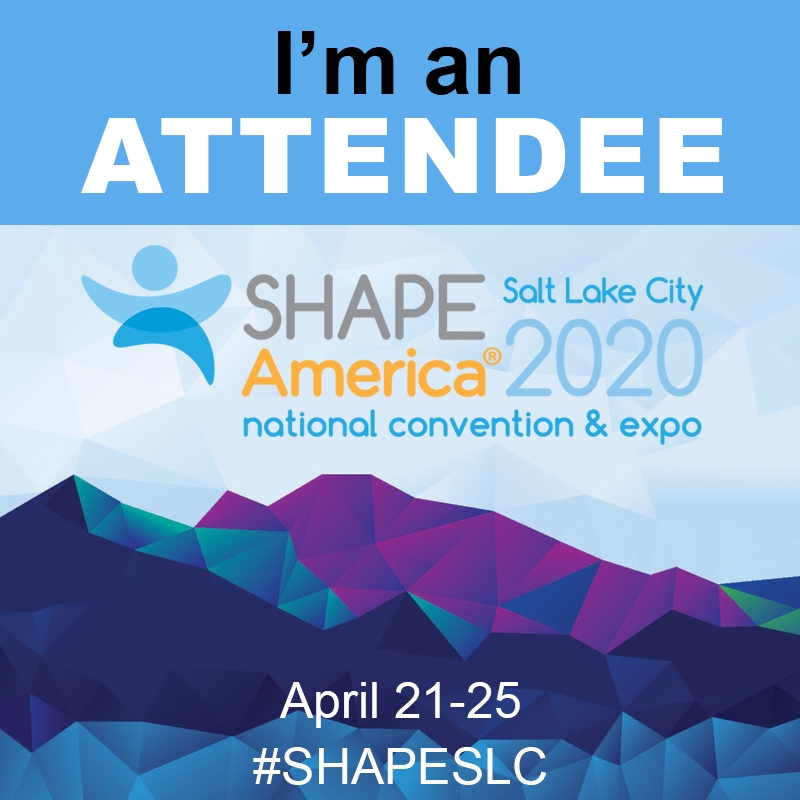 Wouldn't you love to join your fellow health and physical education teachers in Salt Lake City this coming spring?
With over 400 sessions and 200+ trade show booths, you'll definitely leave SLC with engaging and practical ideas, amazing #teacherfriends to collaborate with, and a renewed spirit!
Here are the details:
When: April 21 - 25, 2020
Where: Salt Lake City, Utah @ the Salt Palace Convention Center
Cost: $530 (if you aren't a shape member)
Did you know that a portion of all our sales goes into the Project School Wellness Fund? In the past, most of these funds have been donated to teachers and schools in our hometowns. But now we want to spread the love a bit further.
Earlier this year, we supported ten Donor Choose projects. And now we want to help two of our amazing Project School Wellness community members attend the biggest health and physical education event of the year!
Free Skills-Based Health Ed Workshop
If you are chosen as one of our two winners, you'll be gifted:
1. Registration Fees (up to $530)
Registration fees vary based on professional and Shape membership status.
2. A Project School Wellness Shirt
Spread some Health Ed love with a Project School Wellness t-shirt!
Just click the link below to fill out an application. Any and all Project School Wellness subscribers* are invited to submit an application.
Applications must be submitted by November 28, 2019. Winners will be notified in early December 2019.
Looking for a way to access professional development funding from your school or district? Start with this Justification Tool Kit.
Travel, food, and accommodation are not included in this give-a-way.
Once winners have been notified and verified their eligibility to attend the convention, Project School Wellness will complete the registration process. If for some reason the attendee is unable to attend, the gifted registration will be transferred to another teacher (chosen by Janelle Kay of Project School Wellness).
This give-a-way is not sponsored by or affiliated with Shape America. It is solely funded by Project School Wellness.
*New subscribers are also welcome to apply
Free Skills-Based Health Education Workshop
Get instant access to our free "How to Teach Skills-Based Health" workshop. Earn free CE hours and download free advocacy lesson plans!
A middle school health teacher turned curriculum developer (and #WAHM). I'm on a mission to share the easiest-to-teach, most impactful health lesson plans on the Internet. Because your time and energy is better spent on teaching and connecting, not on planning and prep.