Mission Possible: Black History Month Resource
Free Interactive and Engaging activity
Hello and Happy Sunday! Thanks to Leap Day tomorrow, we have an extra day of Black History Month (Of course that doesn't mean learning about amazing, influential African Americans is only confined to a month!).
Some people may be wondering why a health and P.E. teacher even spends time thinking about non-physical activity things for the HPE classroom. And to those people, I say "Why not!" If I truly want my students to develop an inclusive worldview and learn how to be independent thinkers and doers (a.k.a. Intellectual Health), I must create a framework that empowers these skills!!!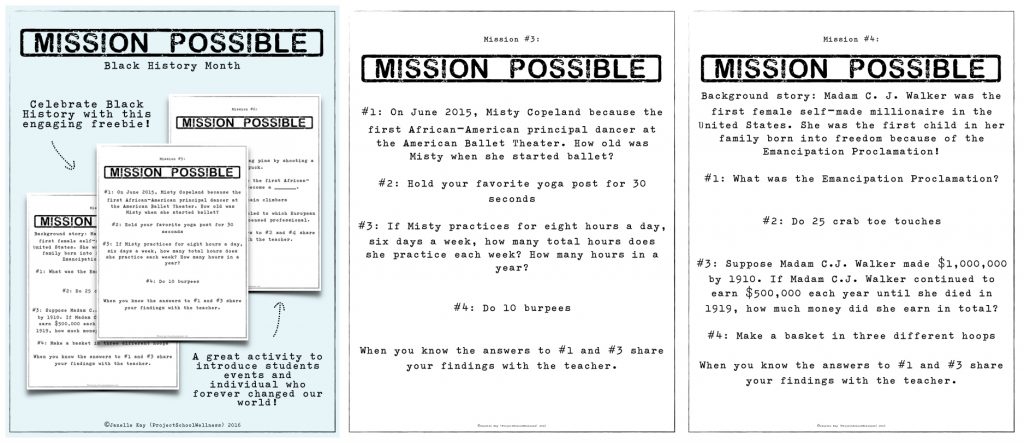 Okay, with that being said, let me share this new activity with you. Oh, but first, let me give a shout out to VESphyed for the activity idea via Twitter! This is a pretty easy activity to set up...like you could set it up before school starts tomorrow. Watch this quick scope to see how it works!
Overall, my kids enjoyed this activity. They especially like the opportunity to learn about some previously unknown individuals who have helped shape our world. One girl was particularly excited that I included Misty Copeland (I mean how could I note!). Here are a few photos from when I did this activity with my kids last week.
Most of my students looked a bit confused (and excited) when I said they needed their phones for our fitness activity:)
One of the mission tasks was to pretend they were Jesse Owens and race down the basketball court.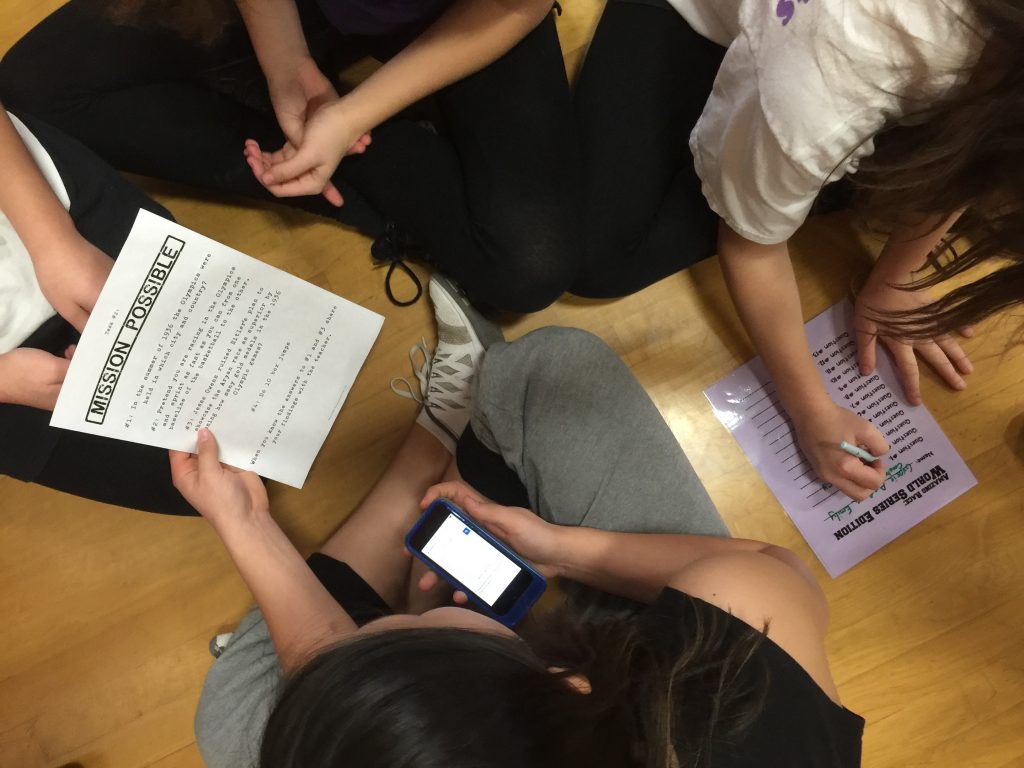 I love the teamwork and collaboration. Of course, that also means that some students can sneak by without working which is why I try tried to keep groups to only two. But without access to the Chromebooks and limited phones and tablets we had to make it work.
Well, that's all! I hope this activity works well in your classroom, especially if you adapted it to a none physical education classroom. Let me know how it went in the comments!
Grab the freebie featured in this post, along with 30+ other free goodies in our Free Resource Library! Sign up below for instant access.
A middle school health teacher turned curriculum developer (and #WAHM). I'm on a mission to share the easiest-to-teach, most impactful health lesson plans on the Internet. Because your time and energy is better spent on teaching and connecting, not on planning and prep.