A Circuit Workout for the Hockey Unit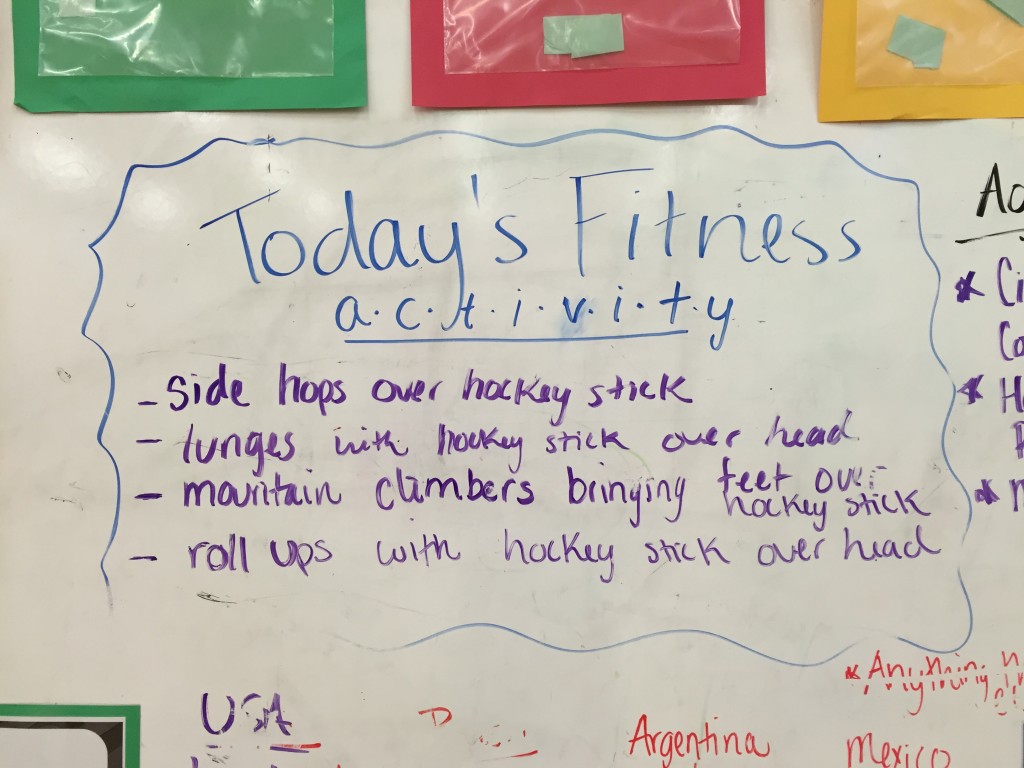 Recently, my fitness activities have been getting a little stale. Even though it has been on my to-do list for a while, I haven't made it a priority. Finally, on Monday after a very stressful teaching day and I knew making a new workout activity had to be moved up the list! The outcome of this brainstorming was this hockey fitness activity.
The students did this workout like a circuit. For 7th and 8th there were 10 stations (2 laps with stick handling + a few components of fitness writing stations), 6th graders had 6 stations (the same fitness activities but no writing stations). Students rotated with their hockey sticks on the whistle. Here are the four non-running stations:
Exercise #1: Side hops over the hockey stick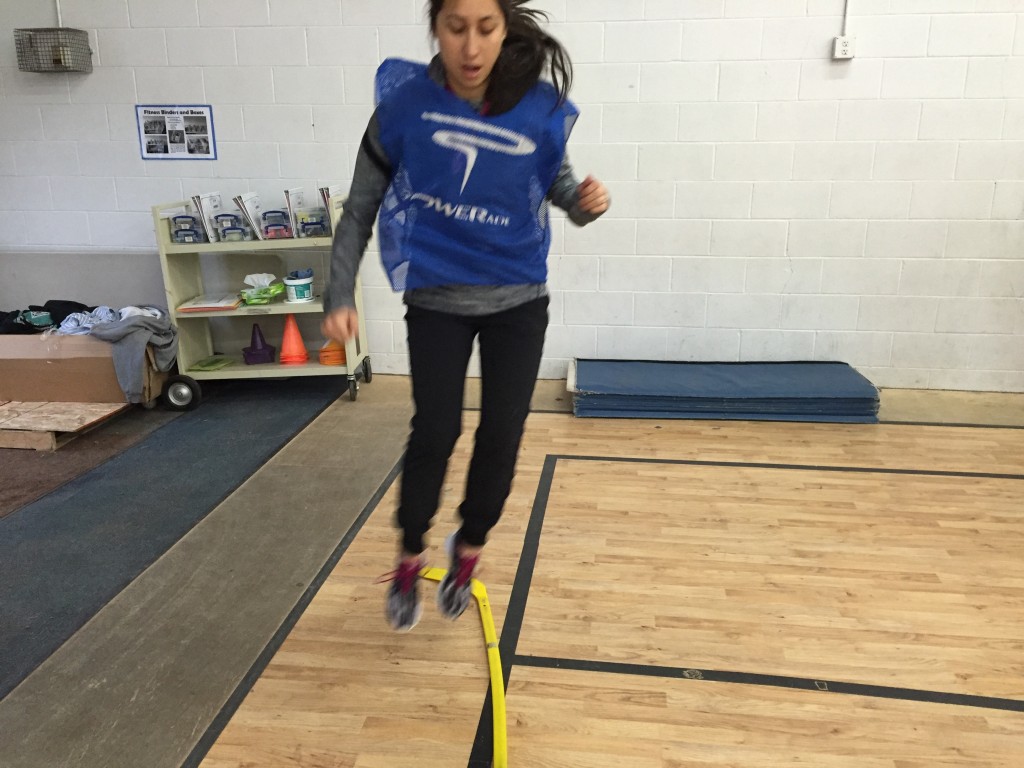 Exercise #2: Lunge (or Squat) with hockey stick overhead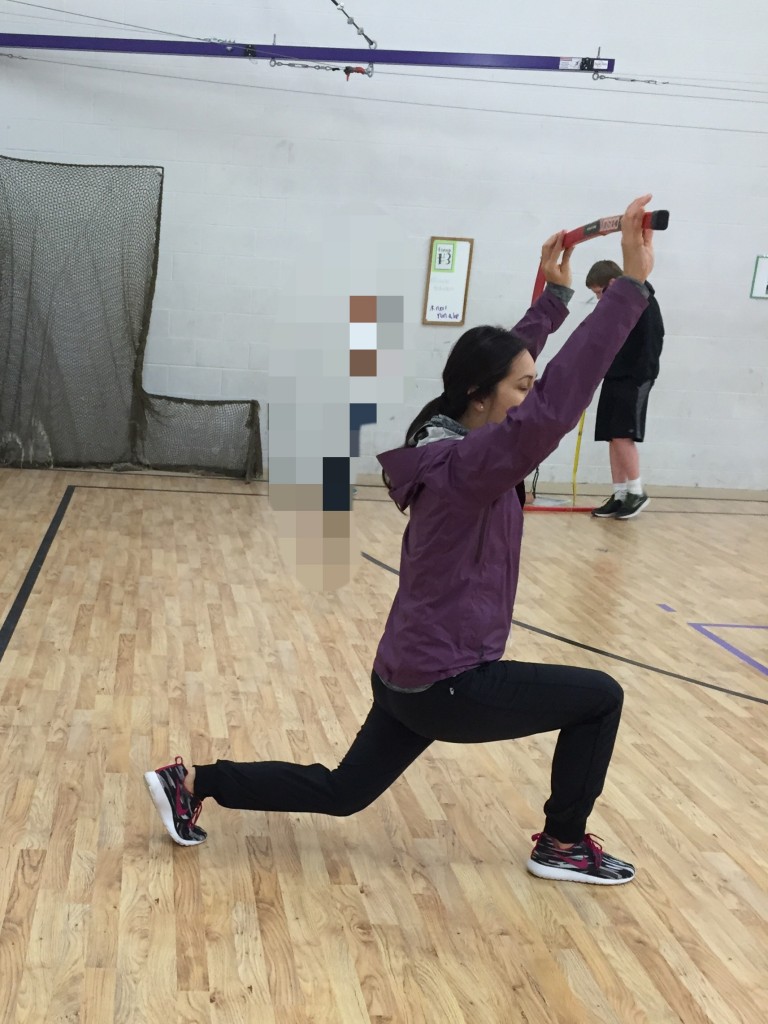 Exercise #3: Mountain climbers jumping over the hockey stick

Exercise #4: Roll-ups with hockey stick overhead
(Begin fully extended on the ground with a hockey stick over your head, then roll up and touch your toes)
Here's a quick look at the components of fitness writing stations. Students were asked to discuss the connection between playing hockey and the components of fitness.
⇑ Cardiovascular Endurance // Muscular Strength ⇓
For next week (because we don't have school until Tuesday!!!!) I am working on a  free Mission Possible fitness activity connected to Black History Month!
I'd love to hear about your engaging fitness activities! Please share a link to any engaging fitness activities you use with your kids!
P.S. Looking for more fitness ideas. Check out this mega fitness freebie bundle!
Grab the freebie featured in this post, along with 30+ other free goodies in our Free Resource Library! Sign up below for instant access.
A middle school health teacher turned curriculum developer (and #WAHM). I'm on a mission to share the easiest-to-teach, most impactful health lesson plans on the Internet. Because your time and energy is better spent on teaching and connecting, not on planning and prep.