Digital Health Education Resources for Teachers
How We're Making Digital Learning Easy
Our goal at Project School Wellness has always been to make your job easier. We want you to spend less time planning and prepping and more time engaging with students and taking care of your well-being. And when it comes to distance and digital learning, the mission stays the same.
Since schools shut down in March, we've been working to make sure our resources are equipped to serve you whether your teaching in-person, online, or in a hybrid setting come fall. So today I wanted to quickly highlight how our lessons have been tweaked to be easy-to-use digital health education resources for teachers.
P.S. These updates have been made to our entire middle school curriculum, as well as the teaching bundles and individual lessons. 
Alright, let's explore!
Download Free Intro to Health Bundle
Our Lessons Are Digital health education resources for teachers
Check out all the ways our lessons have been made more digital-friendly!
1. Hosted on Google Drive
All of our resources are hosted on Google Drive. Upon purchase, teachers are taken to a Google Drive folder. The folder can then be copied and easily transferred to Google Classroom.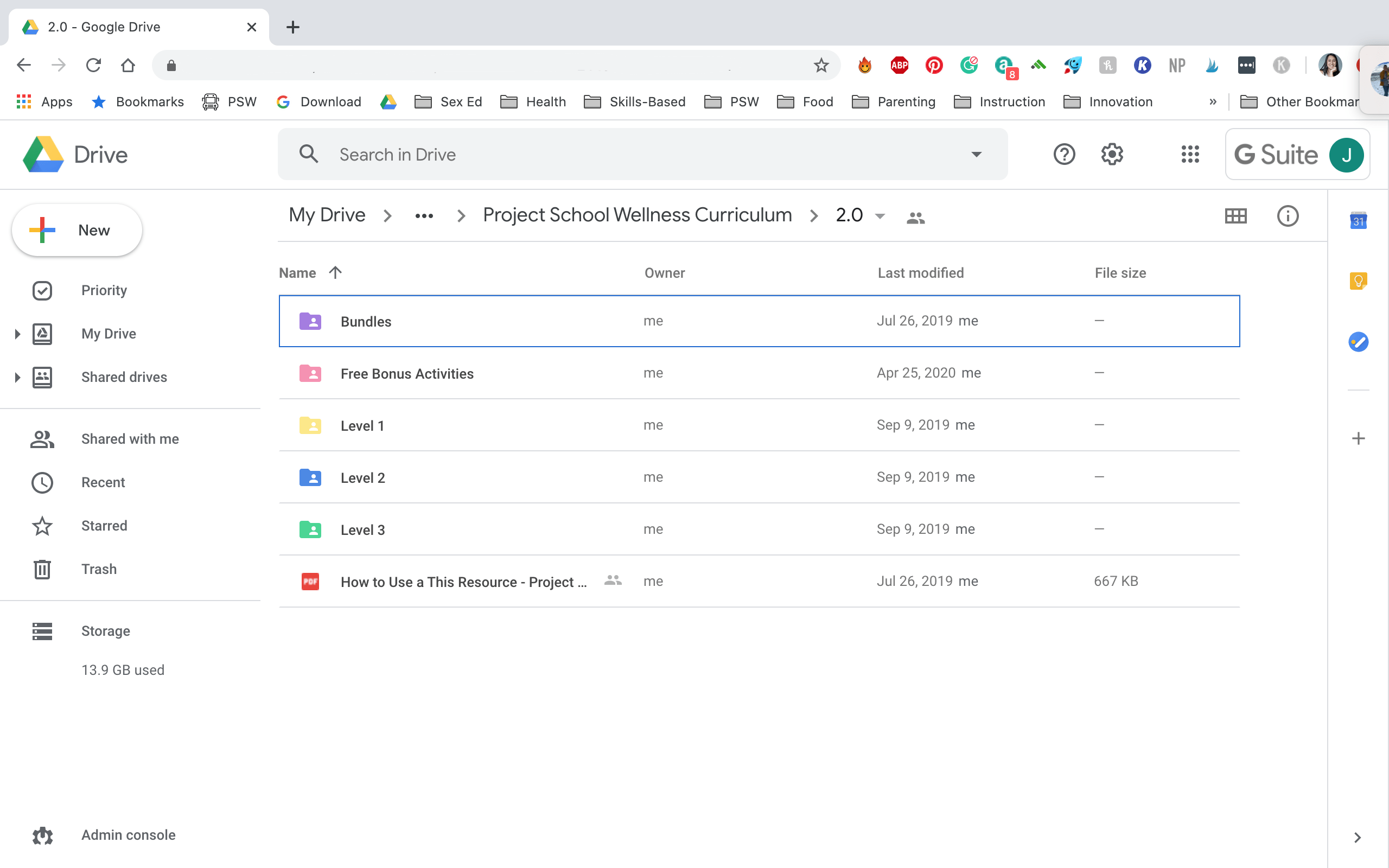 Each of our student worksheets come in two forms: PDF and Google Slides. If you're using Google Classroom, just copy and assign the Google Slides, and you're good to go. If you're using another eLearning platform, upload the PDF, and students can annotate directly on the PDF.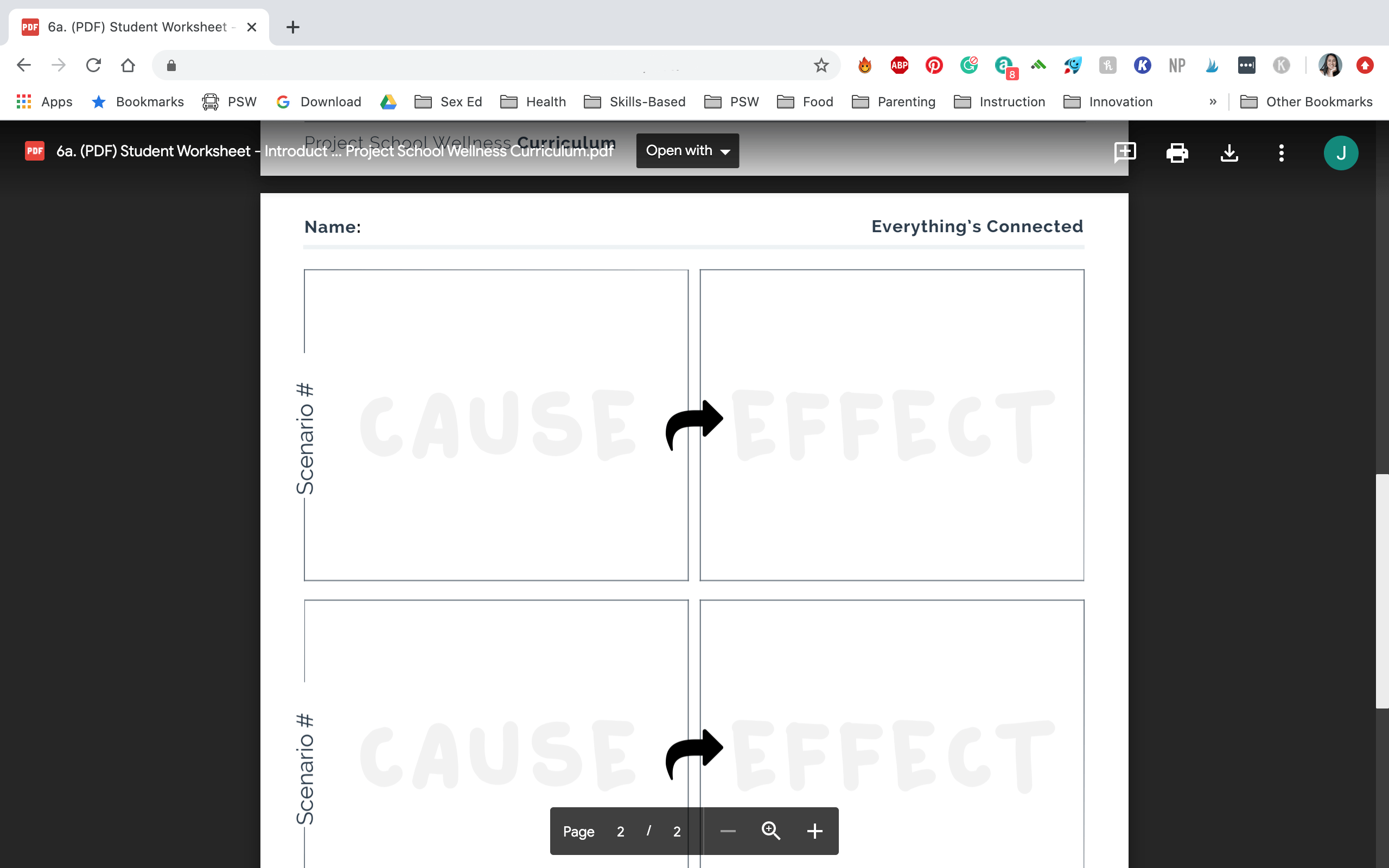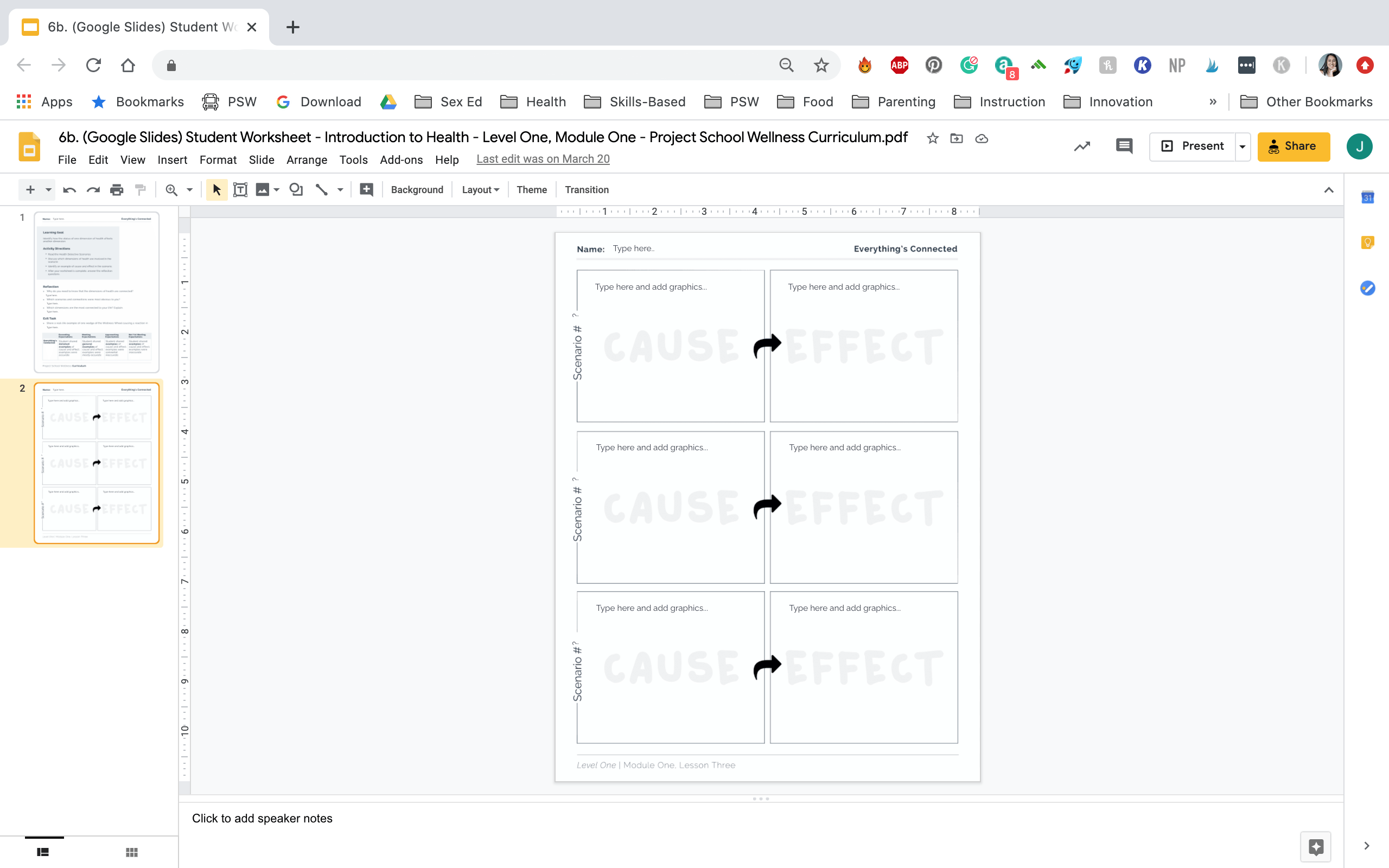 Our curriculum comes with a number of learning station activities. Throughout the summer, each is being recreated as a Google Form activity. This means students can work through each station and submit their work all in one place. Additionally, each of the assessments is available as PDF or Google Forms. 
As an alternative to the paper activities included in our lessons, we've added Boom Card activities. These are 100% free, and you can generate a fast play pin so your students don't need to sign into a Boom account.
Together these features make our lessons the perfect digital health education resources for teachers. Literally, everything you need to teach health online (or just to make your lessons more digitized) is at your fingertips. Test out each of these features in our free Into to Health bundle. Click here or sign up above.
Free Intro to Health Unit Plans
We've got you covered! Get instant access to five free health lesson plans for in-person or digital instruction.
A middle school health teacher turned curriculum developer (and #WAHM). I'm on a mission to share the easiest-to-teach, most impactful health lesson plans on the Internet. Because your time and energy is better spent on teaching and connecting, not on planning and prep.