Free First Day of School Activity
We're now into the fourth week of school and things are finally settling down. So I thought it was time to start sharing some of the things I've been doing with my students. Today, I'm suuuuuper excited to show you my first health activity of the year, an All About Me mini poster.
We won't start health for another week or so, but I really wanted to start filling up my student work bulletin board (#teacherhack). So, I thought it would be fun to kick off the year with an All About Me activity, Health and PE edition.
» In case you missed it on the Gram, here's a peek at my student work bulletin board (a.k.a. the greatest teacher hack ever!)...
The My Healthy Life activity ended up being the perfect second day of school task. The kids had fun answering questions about their life as they chatted with friends. Here's a closer look at the mini poster...
Ultimately, my goal in creating this (besides filling up my bulletin board...haha) was to:
Get to know my kiddos a little bit better.
Gauge each student's understanding of health.
After reading though the posters, I'm happy to say both goals were met!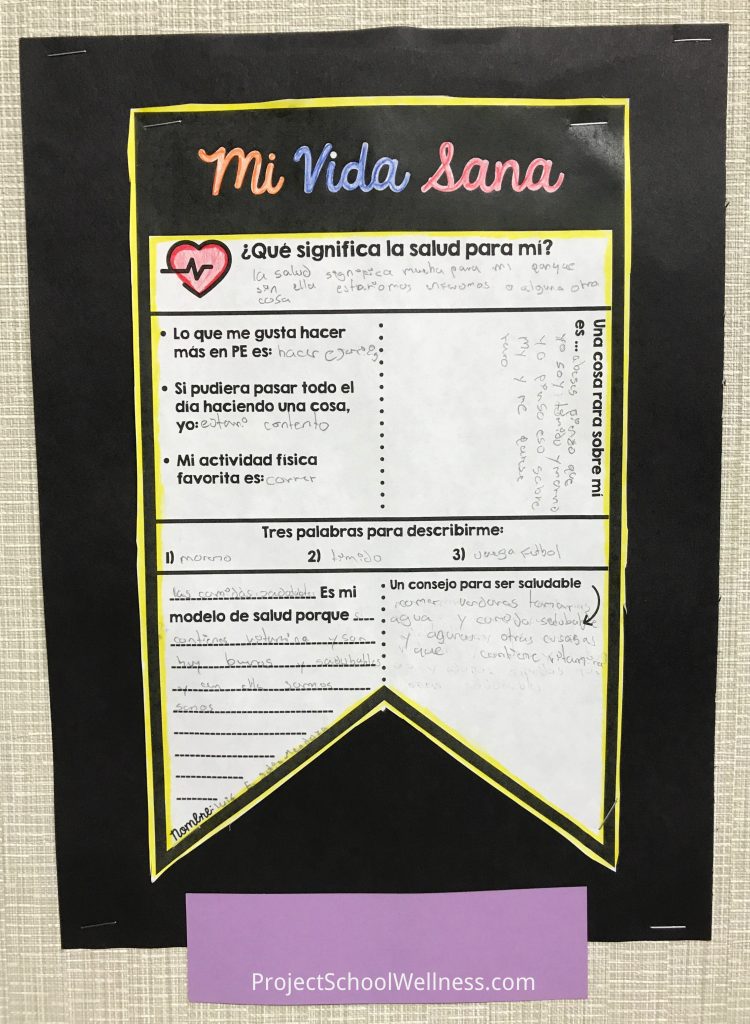 Greatest Teacher Hack
A student work bulletin board is probably the greatest things I've ever made (thank you to my LA co-workers for the idea). Rather than sitting on my desk for daaaays, the mini posters were up, decorating the halls, the same day the kids made them! #BestIdeaEver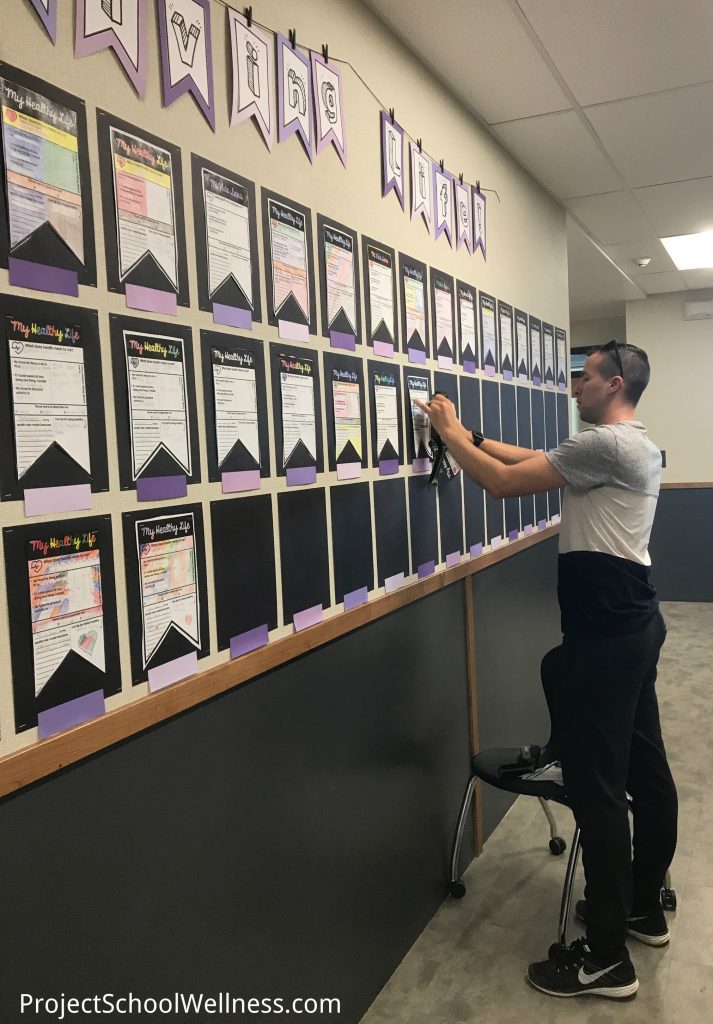 It also helped that the hubs came to visit the same day the posters went up:)
The Final Product
Tah-dah! Doesn't it look great! Located right at the top of the main staircase, I see my students' work constantly being read and observed!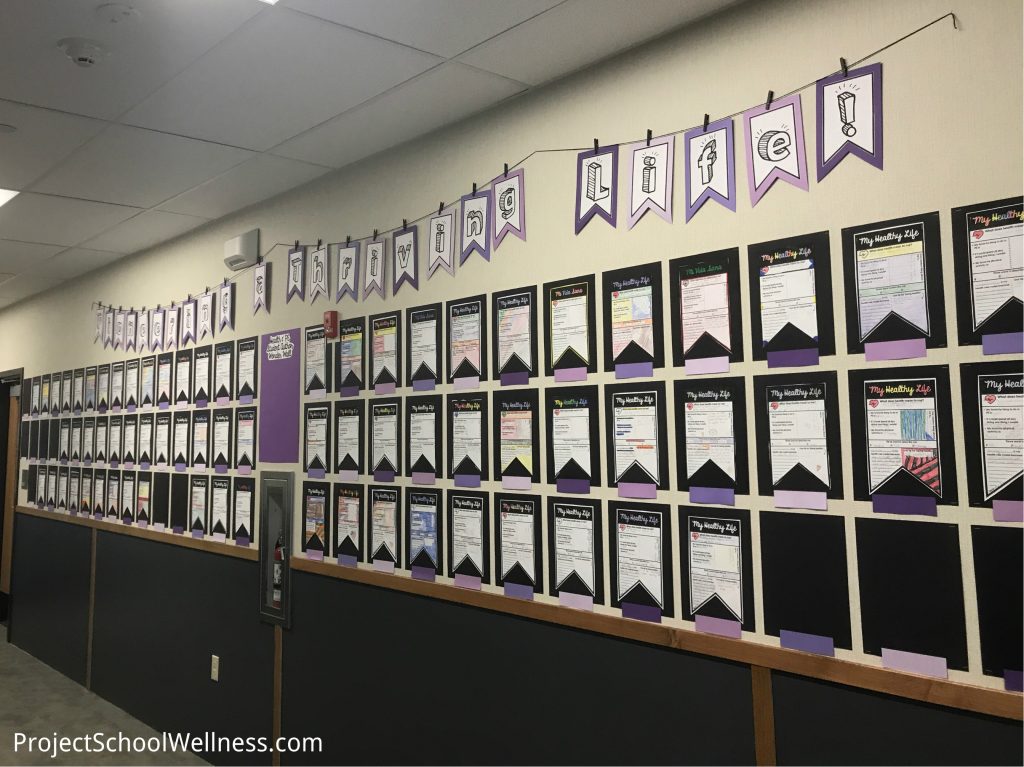 Download Your Copy
Yes, you guessed it! I have a copy of this incredibly easy and fun beginning of year health activity just for you. All you gotta do is enter your info below and you'll get instant access!
Grab the freebie featured in this post, along with 30+ other free goodies in our Free Resource Library! Sign up below for instant access.
A middle school health teacher turned curriculum developer (and #WAHM). I'm on a mission to share the easiest-to-teach, most impactful health lesson plans on the Internet. Because your time and energy is better spent on teaching and connecting, not on planning and prep.