And just like that, it's August.
There's something so incredibly inspiring about the month of August in the life of a teacher.
Time for a fresh start.
Opportunity for a new beginning. 
The endless possibilities.
It's just so exciting! And almost makes me wish I was gonna be teaching this year. I say almost because as much as I love teaching, I'm even more excited to spend the year at home with my newborn baby boy (see below 😍).
My little man
Baby break over, let's get back to it...
Like I was saying, August is so fun. We're rejuvenated from a lovely summer break and ready to get back to work molding young minds and changing the world one lesson at a time (seriously, teachers are superheroes)!
So to celebrate the arrival of August and the official launch of Back-to-School season, I wanted to do a resource round-up to help make your BTS planning a little bit easier (make sure you scroll to the end for some awesome freebies)!
»»» Oh but before we get to the resources, make sure you check out this tour of my classroom!
---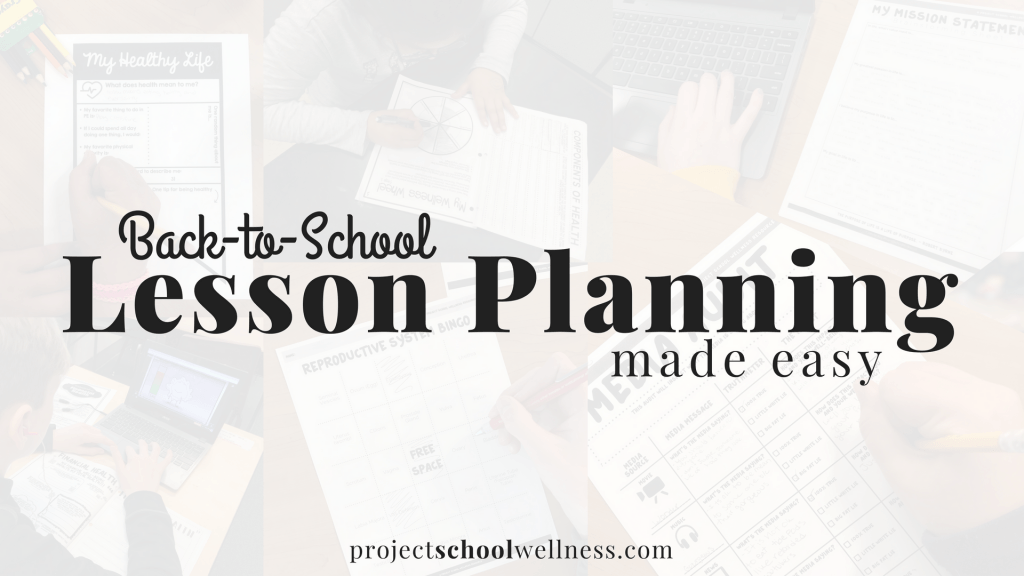 No-prep, ready-to-go lesson plans
Comprehensive Sex Ed Unit: Teaching Sex Ed used to terrify me! But after a few years under my belt, I've come to love it (yes, I love teaching sex ed!)! I developed this 14 lesson unit plan because teaching this crucial and necessary subject doesn't have to be painful, awkward, or uncomfortable. - - See it on TpT
SMART Goal Mini Unit: Goal writing is key to success in all elements of life. Which is exactly why I created this mini unit. When I started teaching middle school I was shockingly alarmed by how poorly my students wrote goals. The goal writing formula in this mini unit has made all the difference! - - See it on TpT
Fitness Unit: One of the primary goals of any health or P.E. class is for students to develop tangible skills. Skills that empower them to take ownership of their well-being. - - See it on TpT
Project School Wellness Curriculum: A low-prep middle school health curriculum (that includes all of the resources listed above). This

year-long curriculum

is perfect for any middle school health teacher. Detailed lesson plans, instruction videos, teaching PowerPoints, answer key and grading rubrics, plus free updates forever! - - See it on TpT
---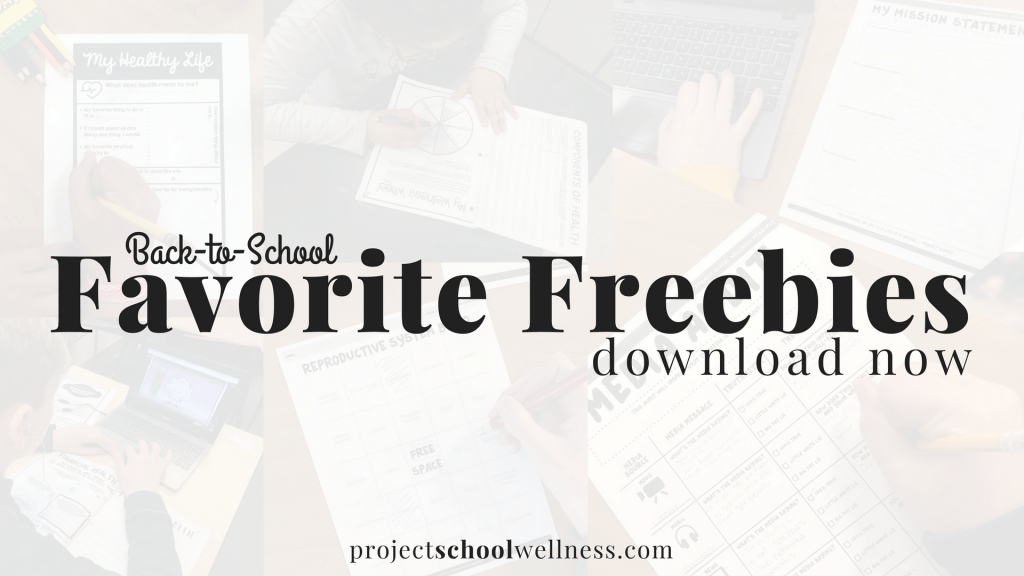 My favorite

free

resources
My Healthy Life: This mini poster is my go-to first day of school activity. It helps me to get to know my students while also gauging their understanding of health.
Mission Statement Writing Activity: This is honestly my favorite lesson! I'm always so amazed how seriously my students take this activity. It's pretty incredible to read the finished product.
Media Audit: I seriously looove this lesson. I think it's so important for students to learn how to critically assess what they see, hear, and read in the media. This activity challenges them to do just that.
Kudo Cards: We all know how important it is to praise students but I'll be the first to admit that I don't do it as often as I should. Thankfully, these student praise cards make it super easy! This is definitely a must-have for any teacher!
Introduction to Health mini unit (and a preview of the Project School Wellness Curriculum): In the first module of the Project School Wellness Curriculum students are introduced to the basics of health. If you don't have space in your course planning to offer an extensive health curriculum this is a great crash course!