Welcome to my health classroom! I'm so excited to take you on a photo tour.
One of the greatest things about building a brand new school is that we have actually health classrooms. Two of them. It is amazing. No more frantic emails to teachers, begging to use their space. No more taping and taking down posters at the start and end of each class. Just my own space (well mine and the teacher I job share with)!
Well, let's get this tour started! 
---
Hallway and Classroom Entrance
Let's start outside the classroom and see what kids see as they enter the classroom.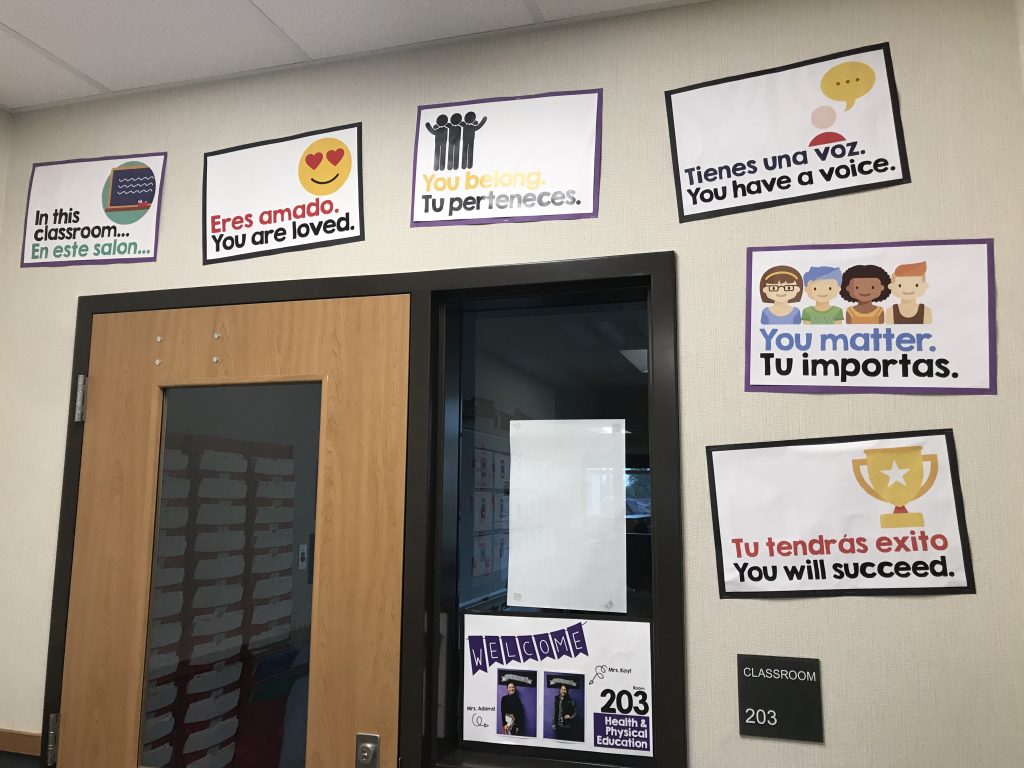 "In this classroom..." Posters

Leading up to my classroom, I have a bulletin board wall to showcase student work!
---
Front of the Classroom
Since I'm lucky enough to have a job share position, I share this classroom with my co-teacher. Thankfully, each classroom in the new building has whiteboards at each end of the classroom and enough space for multiple teaching stations. The whiteboard below is next to my teaching station.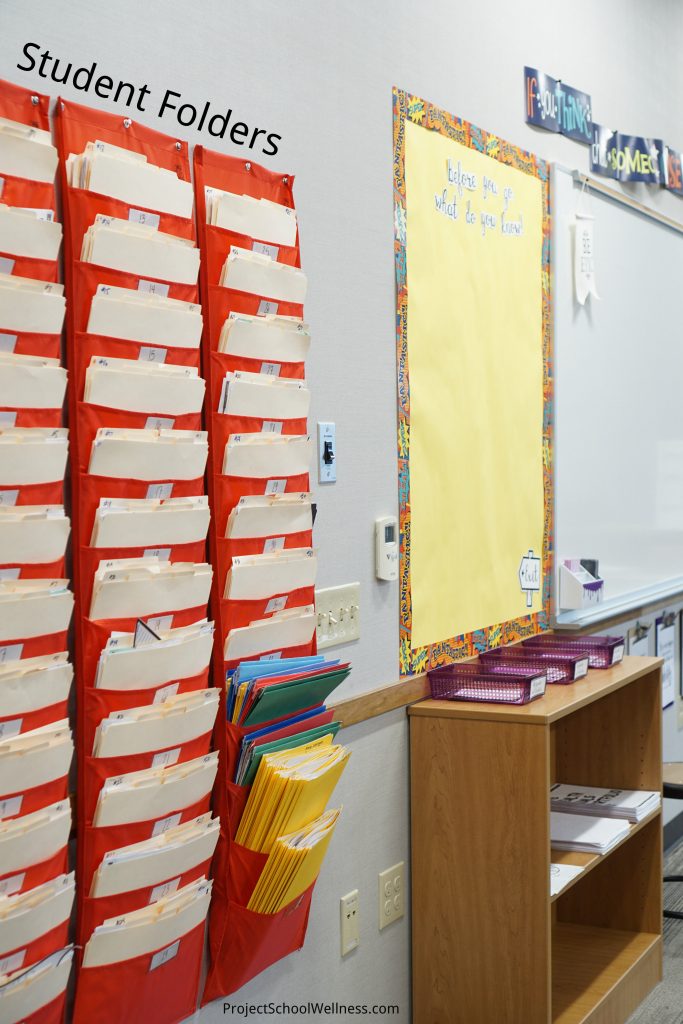 I'm absolutely loving these pocket charts
for my student folders. It makes organization so easy!
I ordered three of these pocket charts 
and it stores folders for about 140ish students.
Here's my teaching area. I have a bulletin board to highlight exit tickets and another showcasing our student-chosen classroom norms. Underneath the whiteboard are some of my favorite growth mindset quotes.
---
Back of Classroom
At the back of the classroom, you'll find my co-teacher's work area, more whiteboards, and our fancy smart projector (that I don't know how to use yet).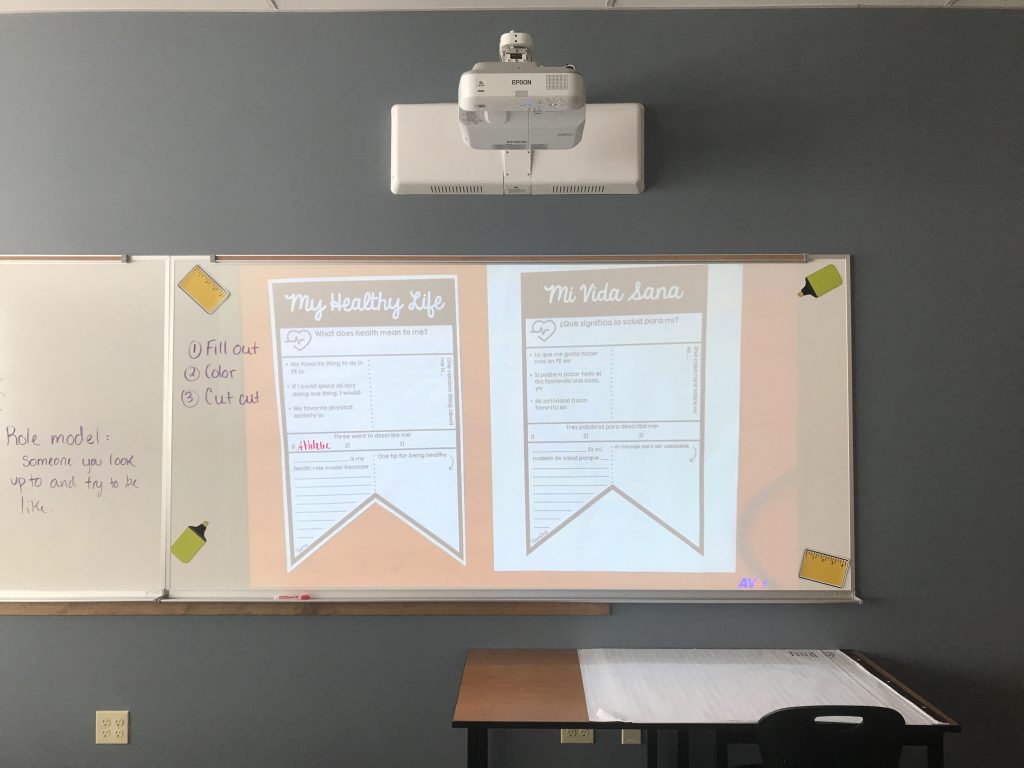 Check out our My Healthy Life freebie

And over the other whiteboard, we have S.M.A.R.T. Goal posters!
Sink and Workstation
We even have our very own sink and water fountain! We also have lots of cabinet space.
Check out our Tips for a Thriving Life posters!
Yay for DollarTree and their storage containers!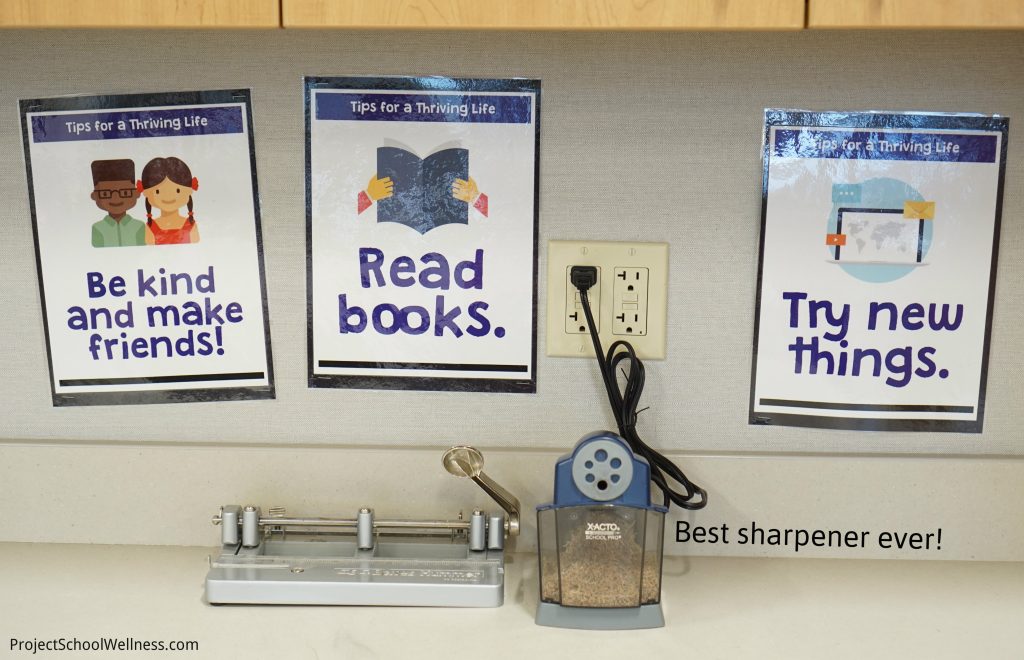 Only a fellow teacher can understand how much joy this sharpener gives me. Not too loud, quick to sharpen, and you can use it with No. 2 and colored pencils!
---
Physical Health Wall
Since we also start each PE class in the classroom, I have space dedicated to a few core PE concepts.
Check out our Components of Fitness & FITT Principle poster set!
---
Big Wall of Windows
And last but not least, we have some huge windows. Yay for natural light!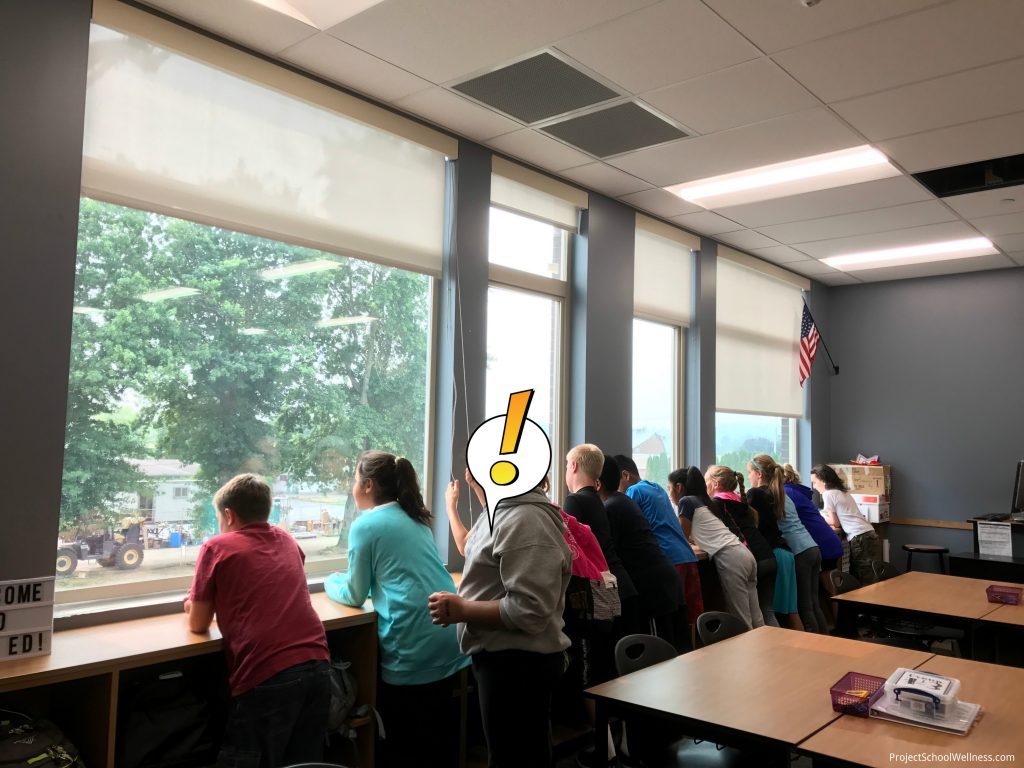 The kids have enjoyed watching the construction progression!
Grab the freebie featured in this post, along with 30+ other free goodies in our Free Resource Library! Sign up below for instant access.
A middle school health teacher turned curriculum developer (and #WAHM). I'm on a mission to share the easiest-to-teach, most impactful health lesson plans on the Internet. Because your time and energy is better spent on teaching and connecting, not on planning and prep.