A School Culture Boosting Activity
National Compliment Day was a HUGE success, definitely one of the most profound experiences I've had as a teacher!!! The end result was a million times greater than Kalie (my school counselor) and I could have ever imagined. Here we are surrounded by compliments written by our students and co-workers...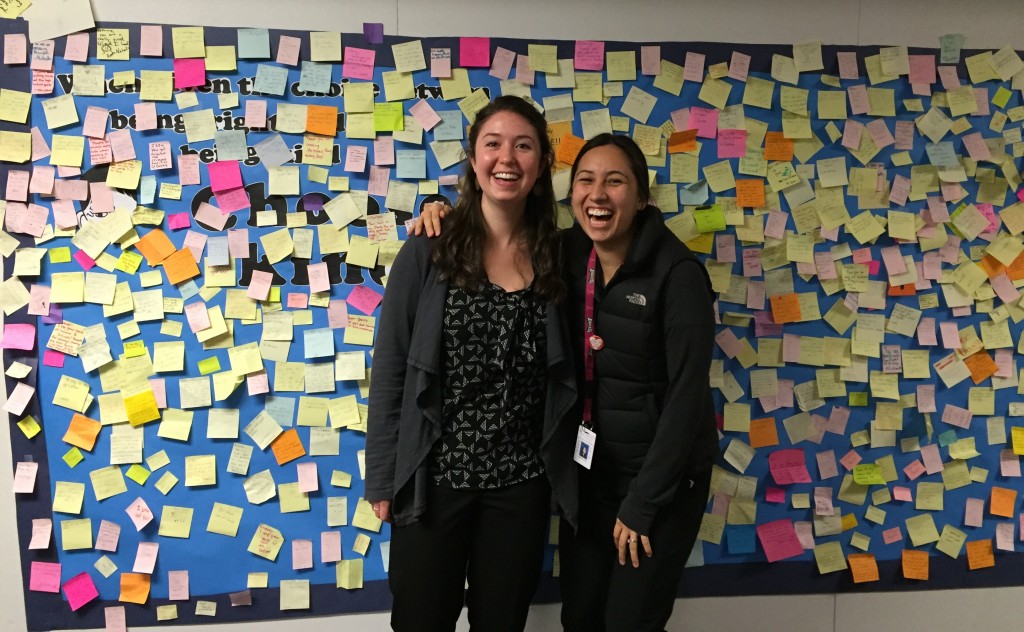 Use this freebie to write notes!
It was an absolutely amazing day. It all started in the first class of the day when teachers handed out compliments to each student. From there, the dominoes started falling and kids were paying it forward. Below is a photo taken during the first wave of compliment posting.
Use this freebie to spread the love!
Throughout the day, a steady stream of students continued posting compliments and reading the beautiful things written about their schoolmates! Just writing about it makes me smile!
***I have to admit I didn't post my notes up on the wall...I just couldn't part with the beautiful words my students wrote...***
Use this freebie to spread the love!
It was amazing to see kids let their guard down and be vulnerable! I mean, of course, some of the notes were superficial but most were deeply heartfelt (see photo below). Overall, the effect was tangible, and such a beautiful reminder that kindness is contagious!
Use this freebie to spread the love!
I think the coolest thing that happened was this letter a seventh grader posted. It is such a beautiful note and a much needed reminder that, as a teacher, I can learn so much from my students!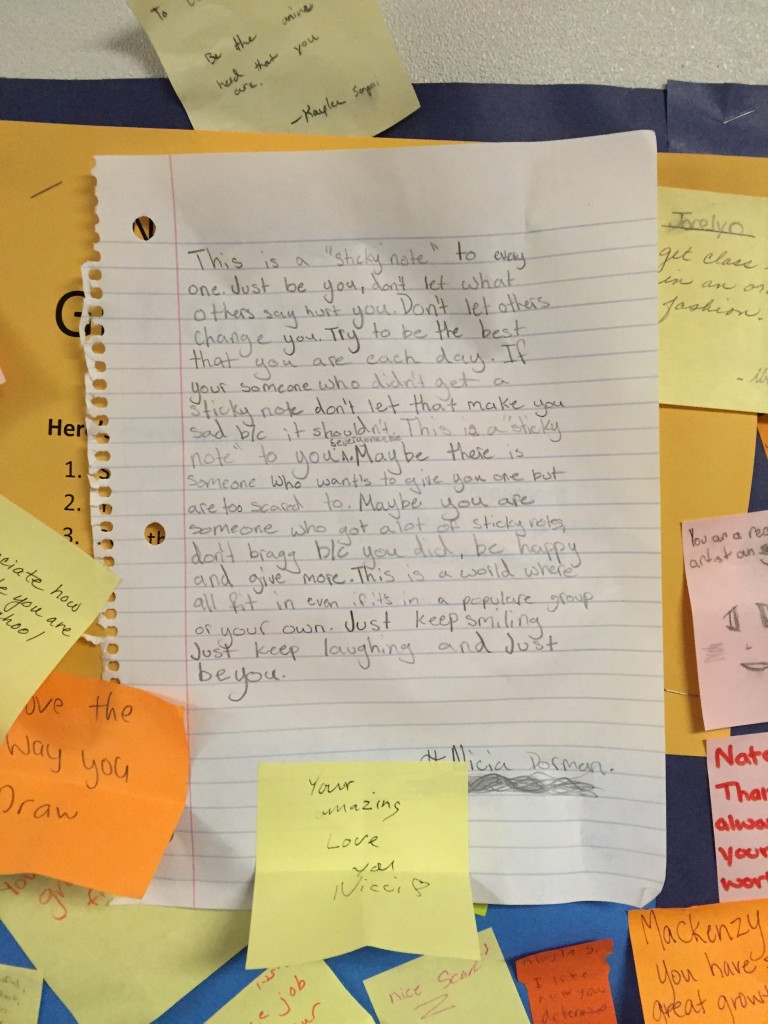 By the end of the day, you could sense that something beautiful was happening. And I've been left wondering what life would be like if we were continually intentional about honoring and praising those around us!
Grab the freebie featured in this post, along with 30+ other free goodies in our Free Resource Library! Sign up below for instant access.
A middle school health teacher turned curriculum developer (and #WAHM). I'm on a mission to share the easiest-to-teach, most impactful health lesson plans on the Internet. Because your time and energy is better spent on teaching and connecting, not on planning and prep.