Wellness Basics: What is Social Health?
Free Social Skills Posters
What is Social Health?
Social Health is all about being connected and belonging. It refers to your ability to build and sustain relationships, deal with social conflict, and be part of a positive social network.
Social well-being is fundamental to a person's ability to thrive. Just thinking about what it feels like to be alone, sheds light on the great power connection plays in life. Simply put when we belong, we flourish.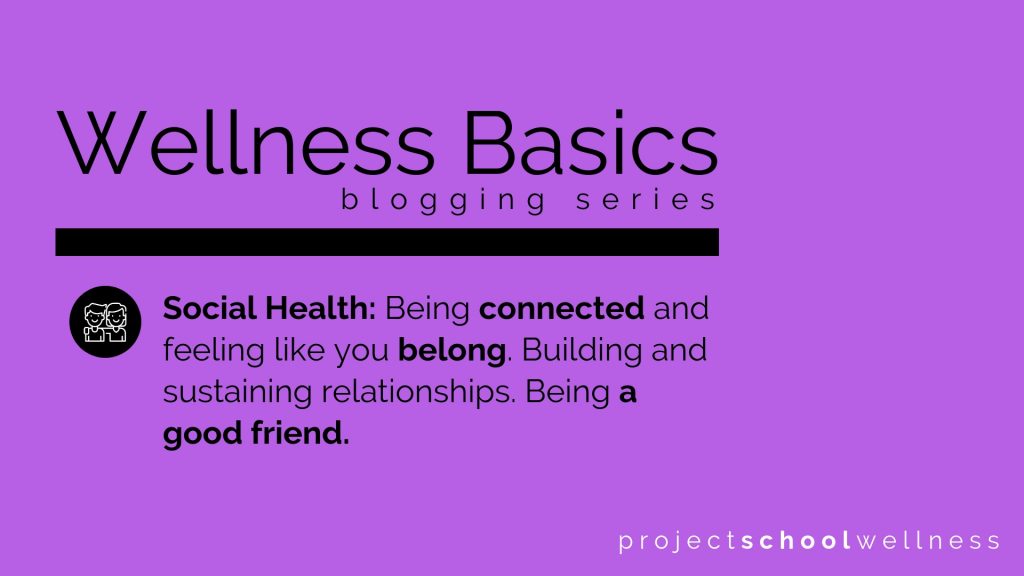 >>> How to Be a Good Friend: 12 Social Habits Every Middle Schooler Needs to Learn (with printable)
Social Health and Its Impact on Total Health 
Because of the interconnected nature of health, Social Health powerfully connects to and influences each of the other dimensions of well-being. Here are a few examples:
When we feel connected and that we belong, our confidence and happiness levels boost, and we feel safe and secure (Emotional & Mental Health)
Having people to share life with adds meaning and purpose to our existence (Spiritual Health)
Learning how to deal with social conflict is key to achieving work success (Occupational Health). Social friction is inevitable in the workplace, but when we develop strong social skills, we're able to navigate these tricky situations and succeed. 
Socially Healthy Habits
When it comes to learning how to nurture social well-being kindness and empathy reign supreme. Simply put, kindness begets kindness. And how do we breed kindness, by learning how to live with an empathic heart. When we strive to feel with people and to understand the world from their perspective, kindness flows.
So with that in mind, here are a few healthy habits that boost social well-being:
Be friendly. It's pretty simple, to make friends you need to be a friend
Set outside of your comfort zone. Invite new people to sit with you at lunch, stand up for people when they're being picked on, smile and say hello
Put the phone away.  Don't live your life through social media; real connection happens face-to-face
>> Teach Social Health with this Social Health Unit (comes with detailed lesson plans & student activities)
Social Health & Your Classroom
So what exactly does this mean for us teachers on a quest to empower students to thrive?!? By this point, I am sure I sound like a broken record, but if we want to nurture thriving students, we must teach them about each of the dimensions of health and show them how they can strengthen each component. This means Social Health needs to be an active element of your classroom routine! Here are some things you can do to accomplish this goal:
Take time to intentionally praise kindness and empathy in your classroom, just like you would praise quality academic work (check out our Kudo Card freebie)
Make kindness the expectation of all students, in all situations
Set the stage for new bonds to form - - Intentionally choose where students are going to sit and who they are going to work with.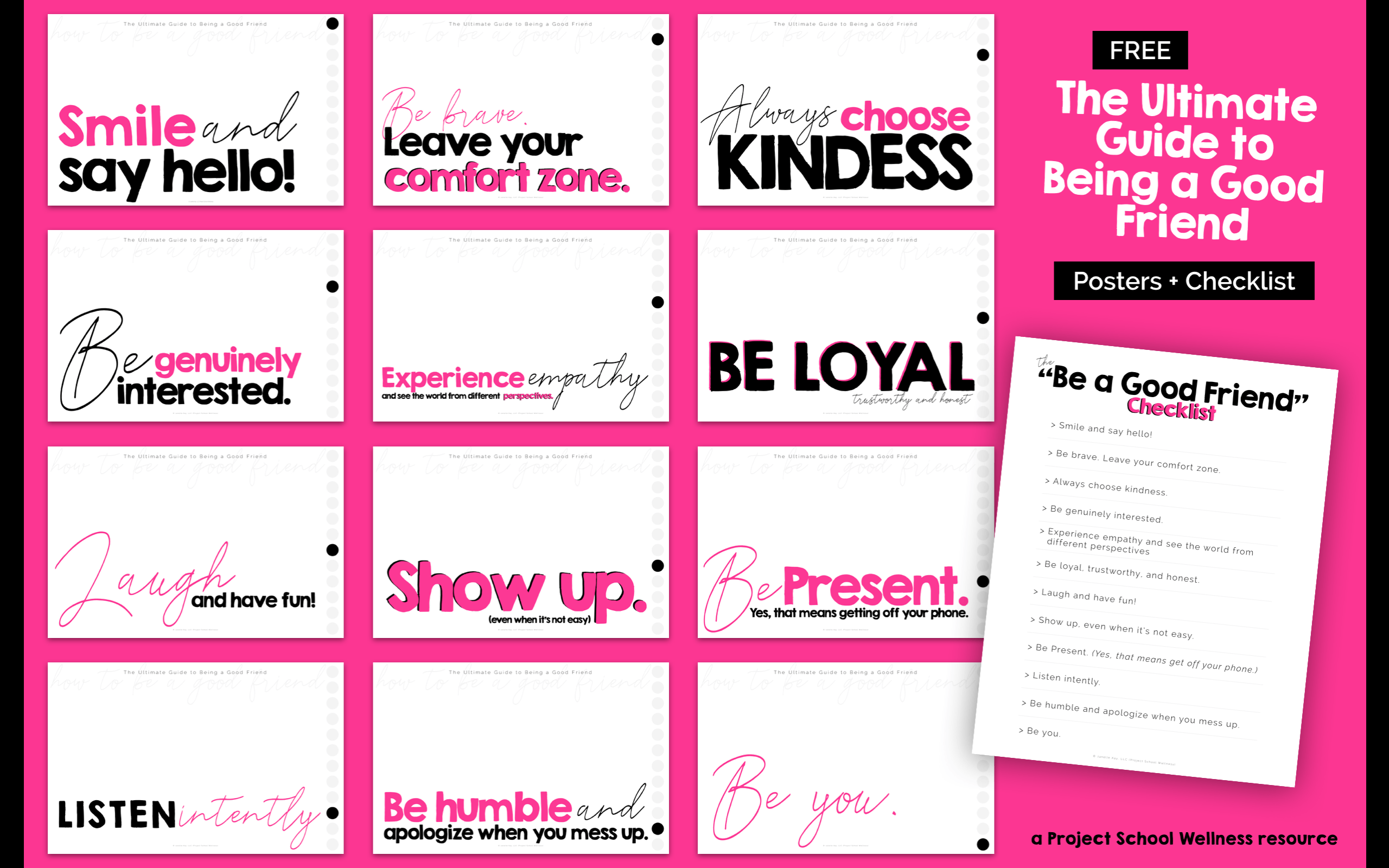 A GIFT (or two) FOR YOU AND YOUR STUDENTS…
Here are a few resources that can help enhance your students' social well-being:
Free Resource: Classroom Posters & Student Checklist - - Keep these 12 social habits on your students' minds with these bulletin board posters in your classroom or in the hallways with a free set of classroom posters.
Unit Plans: Social Well-Being and Relationships - - This eleven-lesson bundle introduces students to Social Health, helps them understand how to build and sustain relationships, navigate their social lives, and understand what impacts social well-being. - - Check it out here 
Free Resource: Praise kindness in your classroom with our Kudo Cards, a quick and simple way to reinforce positive student behaviors. - - Click to download 
Empathy Building Project: Wonder Characterisation - - Wonder by R.J. Palacio is truly a masterpiece. Teachers and students alike can learn so much from Auggie at the students at Beecher Middle School - -  Check it out here
Free Resource: Challenge students to critically assess how the media influences their social health with our Media Audit activity.

---
NEXT TIME…
Tune next week to discover 12 social habits every middle schooler should learn!
Grab the freebie featured in this post, along with 30+ other free goodies in our Free Resource Library! Sign up below for instant access.
A middle school health teacher turned curriculum developer (and #WAHM). I'm on a mission to share the easiest-to-teach, most impactful health lesson plans on the Internet. Because your time and energy is better spent on teaching and connecting, not on planning and prep.